Overview
You can add traceability between records using Quick Explorer. This action can be performed in record's detail editor and OneView Document editor.
For information on Quick Explorer, refer to the article Using Quick Explorer.
In this article, you will learn how to add traceability links using Quick Explorer.
Who should read this?
Prerequisites
You need permissions to add traceability links.
Step 1.1. In Traceability tab of a record, click Add Trace Link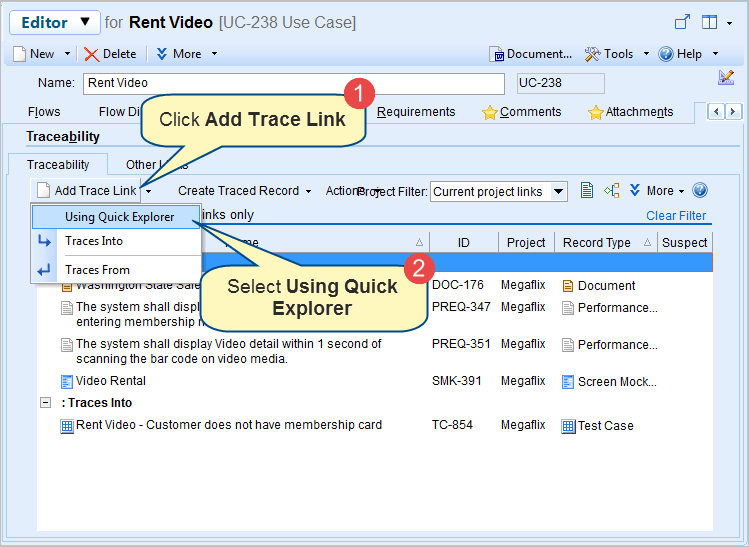 Step 1.2. Open Quick Explorer and drag-and-drop record(s) with which you want to create traceability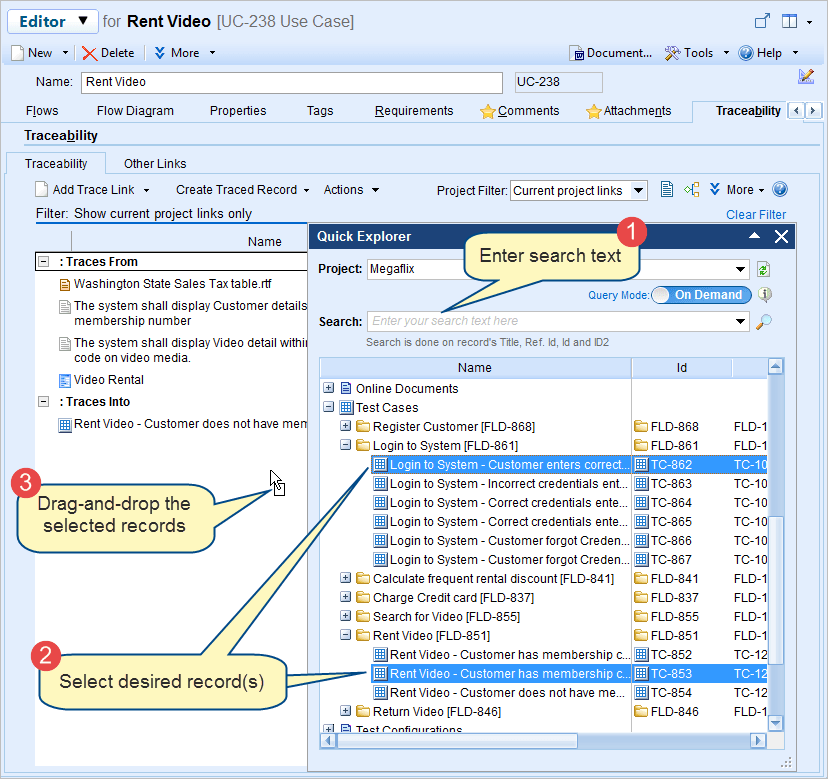 For opening Quick Explorer, refer to the article How to open Quick Explorer.
Step 1.3. Traceability links between the records will be added based on the conditions as listed below:
1.3.1. When either Upstream / Downstream traceability link is defined between the records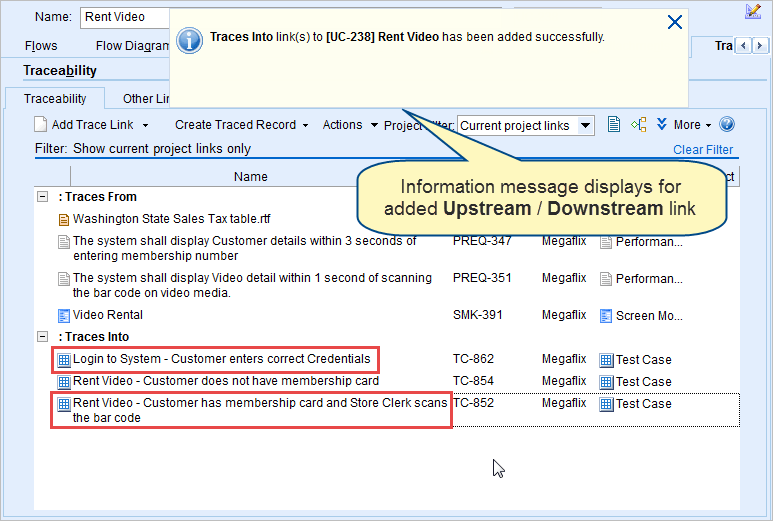 1.3.2. When both Upstream and Downstream traceability links are defined between the records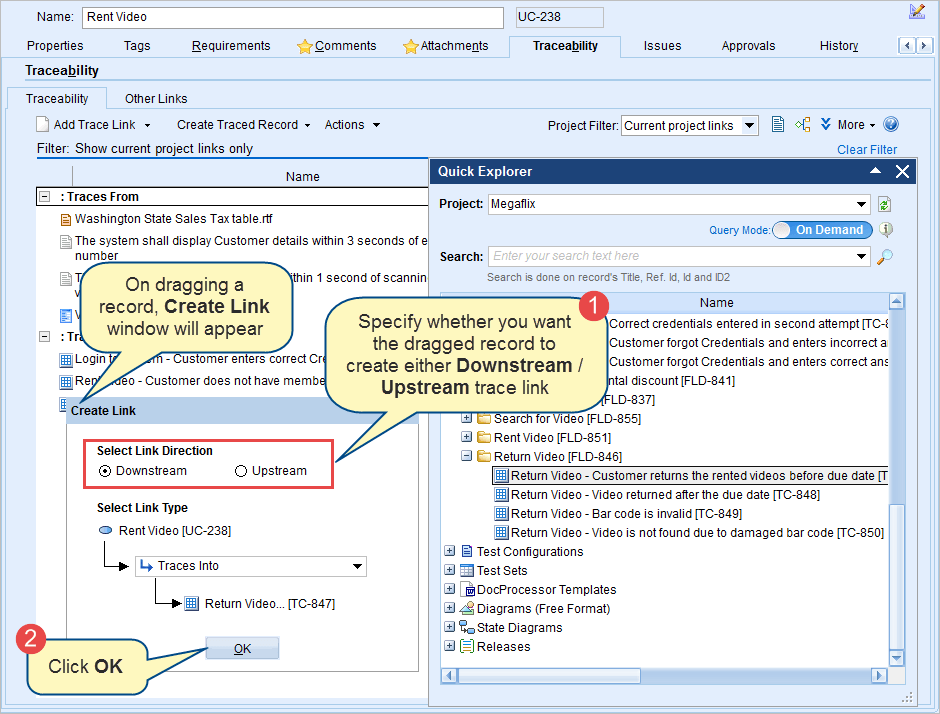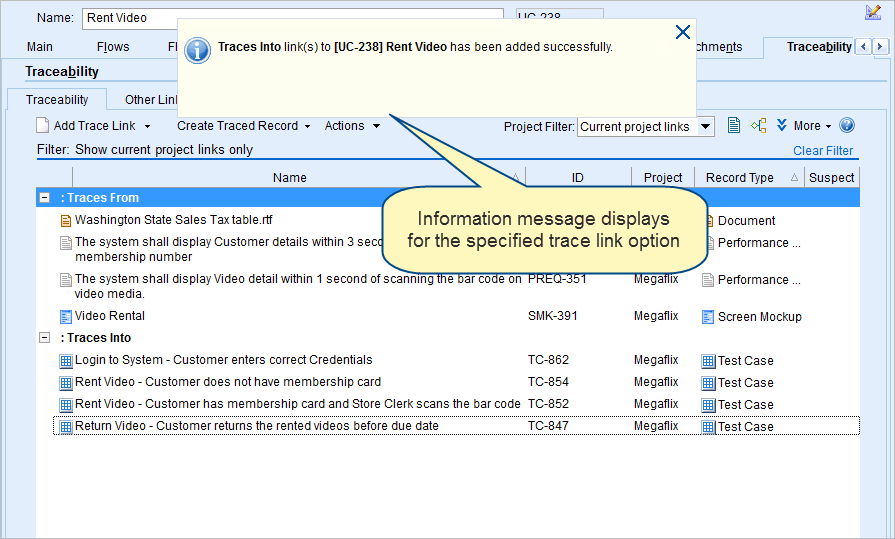 1.3.3. When no traceability link is defined between the records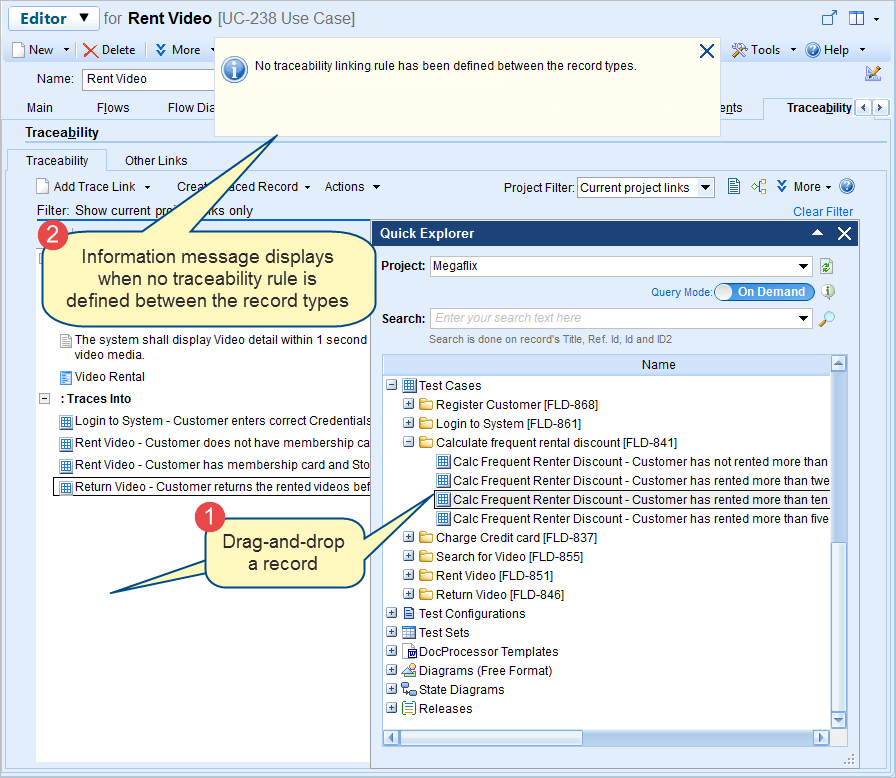 Similarly, you can add traceability in OneView Document editor
Drag-and-drop to a selected record which is NOT in edit mode will add traceability link(s)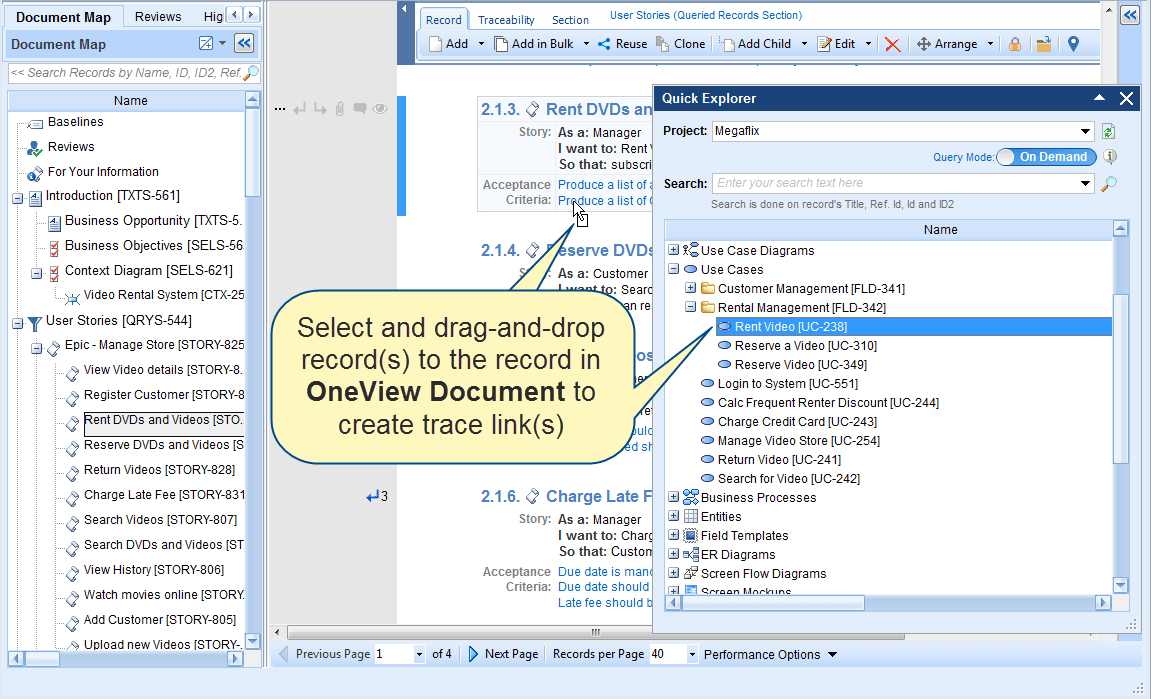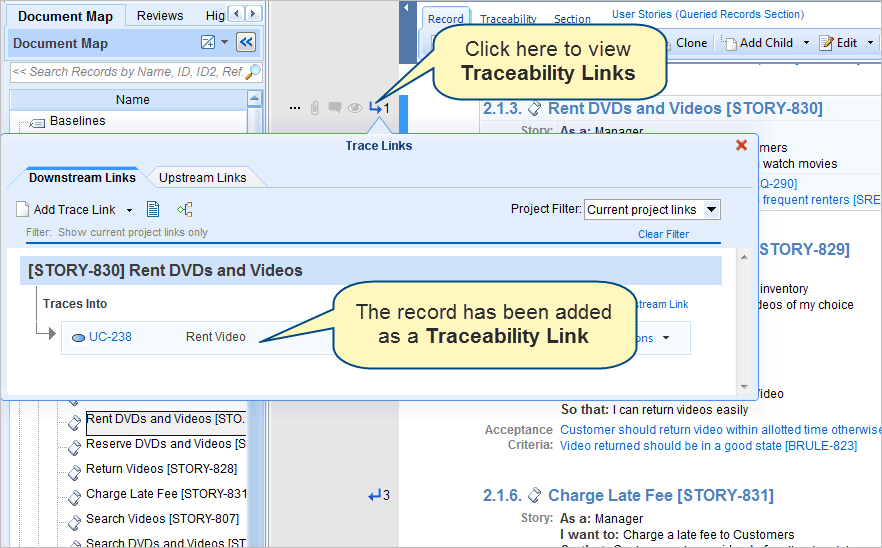 Drag-and-drop to a selected record which is in edit mode will embed record link(s)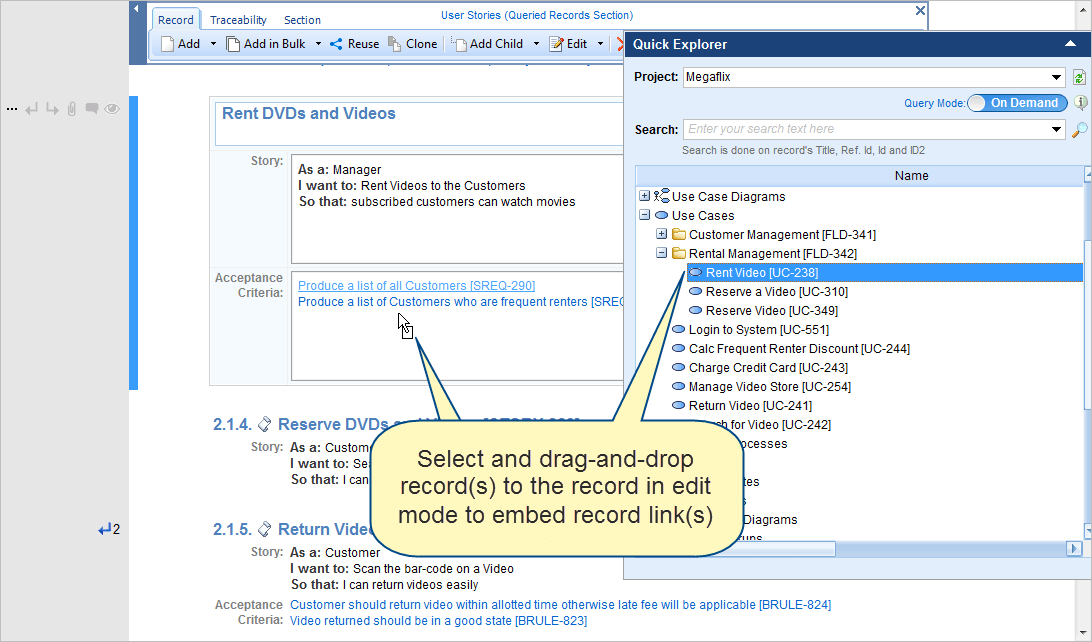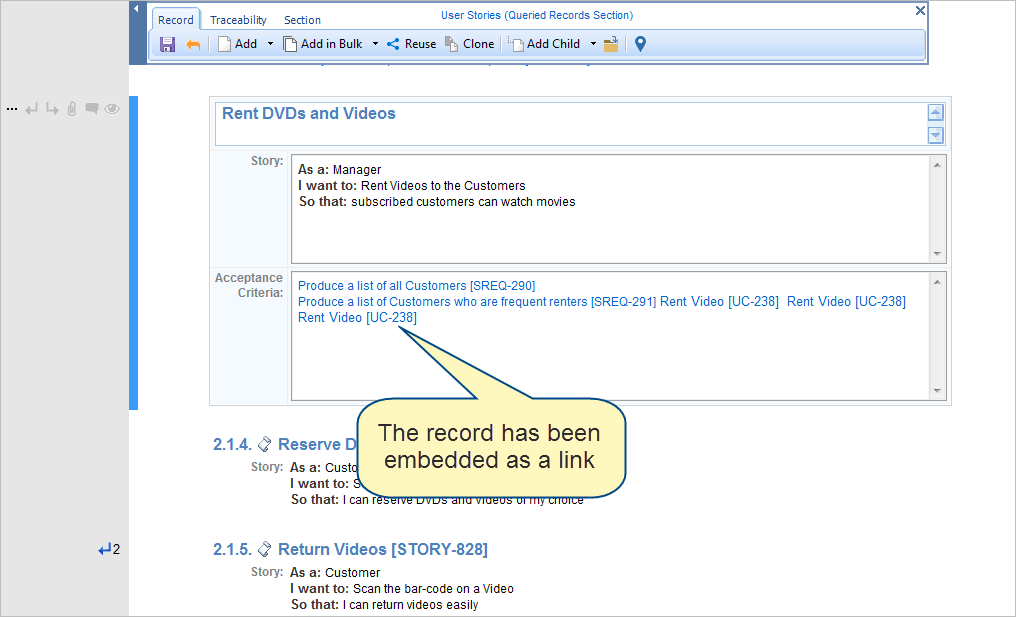 Related Articles
Embed Records in Rich Text Editor using Quick Explorer
Revised: August 27th , 2019