What is the Versions Sub-tab?
Version history of any record can be found in the History tab of the editor. When a record is modified, a new version is automatically created (provided versioning is set to ON for the record type, in that project).
You can access the Versions sub-tab from under the History tab in a record's editor.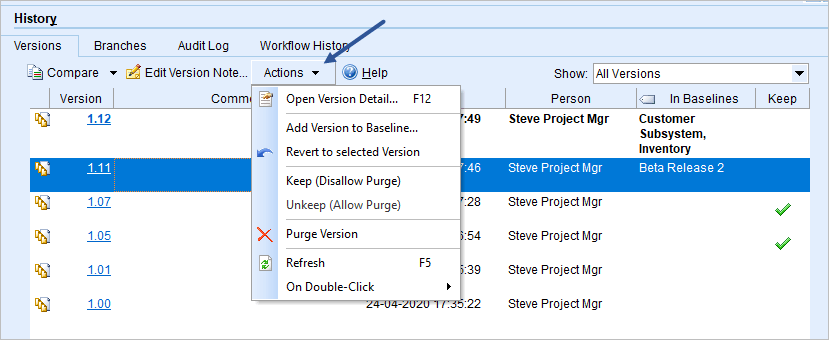 Use Add Version to Baseline to add a selected record version to a baseline. Click here to learn more (see topic at the end of the linked article.)
Keep and Unkeep lets you mark and unmark respectively desired versions as important so that when you purge older versions of records, only the versions marked as Keep will remain unpurged. Click here to learn more.
When to use it?
Use the Versions sub-tab to:
View older versions
Compare two versions
Revert to an older version
Add a version of a record to a Baseline
See Also
Using Workflow History Sub–tab