TopTeam automatically converts the text of Use Case Flow-of-events into a Flow Diagram.
Go to the Flow Diagram Tab on the Use Case editor.

As soon as you navigate to the Flow Diagram tab, TopTeam parses the text of the Use Case Flow and automatically generates a visual representation of the Use Case steps in the form of the Flow Diagram.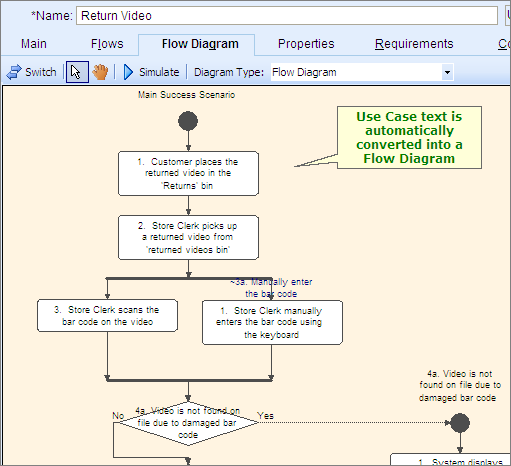 Use the functions available on the Flow Diagram toolbar (image below) to adjust the diagram for the best viewing experience.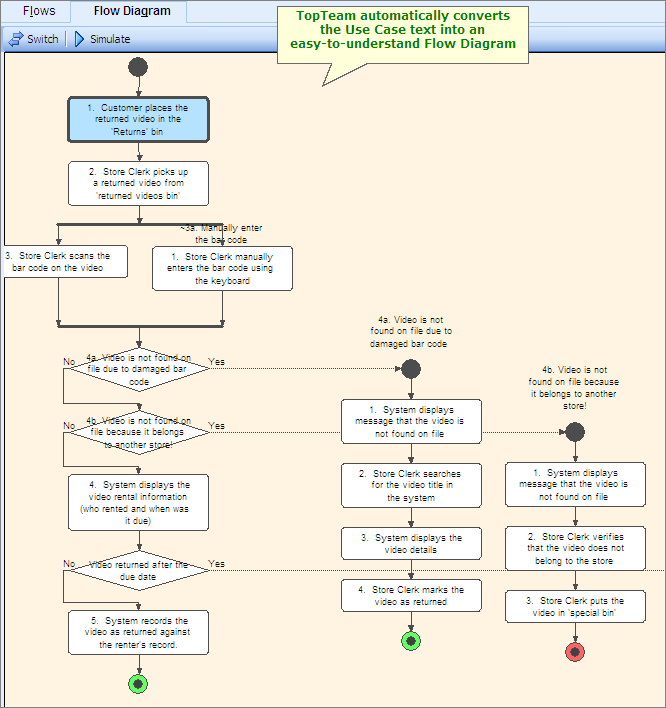 Step Complete
You have now successfully visualized Use Case flow using the automatically generated Flow Diagram.
Proceed to the next step.